How Long Should I Save For A Down Payment?
Welcome back to my blog for the month everyone!! I'm glad this subject won on the polls via Instagram and Facebook. As this is a question I get very frequently.
"How much and how long should I save for my down payment?"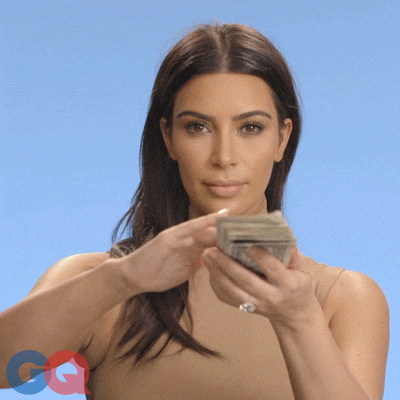 One of the biggest hurdles homebuyers face is saving for a down payment. As you're budgeting and planning for your home purchase, you'll want to understand how much you'll need to put down and how long it will take you to get there. The process may actually move faster than you think.
Using data from the U.S. Department of Housing and Urban Development (HUD) and Apartment List, we can estimate how long it might take someone earning the median income and paying the median rent to save up for a down payment on a median-priced home.
Since saving for a down payment can be a great time to practice budgeting for housing costs, this estimate also uses the concept that a household should not pay more than 28% of their total income on monthly housing expenses.
For example, If your family brings in $6,000 a month combined. It is suggested that no more than $1,680 goes towards your monthly housing expenses. (Mortgage)
The Equation: Total Monthly Income (x) .28 = Suggested Monthly Housing Expenses
According to the data, the national average for the time it would take to save for a 10% down payment is right around two and a half years (2.53). Residents in Iowa can save for a down payment the fastest, doing so in just over one year (1.31).
Does that mean that you should wait 2.53 years? What if I told you there is another way?
What if you're able to take advantage of one of the 3% down payment programs available? It's a common misconception that you need a 20% down payment to buy a home, but there are actually more affordable options and down payment assistance programs available, especially for first-time buyers. The reality is, saving for a 3% down payment may not take several years. In fact, it could take less than a year in most states, reach out to me today to find out how.
Thank you for coming back to my blog!! I hope this encourages you to take the first step of reaching out to a license professional to see how you can possibly get approved.
For a Real Estate Professional, Contact Me Today
Sabrina Anh Le
281-673-7030
Keller Williams